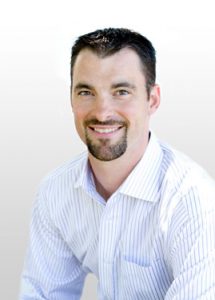 Chiropractor Jeremiah Schreiber D.C.
Dr. Jeremiah Schreiber is a native of Erie County, Pennsylvania. After high school, Jeremiah felt led to pursue his dream of becoming a doctor. He then attended Clarion University of Pennsylvania and received a Bachelor's of Science in Biology and Pre-Med. At this point in time, his mind was made up that "traditional medicine" was not for him. It did not fit with his philosophy of health and vitality but seemed more like the treatment of disease and illness. Dr. Jeremiah's dream was to see people experience life and health at 100%. So he and his wife Tiffany headed to Atlanta, Georgia where he would attend Life University School of Chiropractic. Upon graduation he moved back to the snow belt of Erie and set up River of Life Chiropractic on West 38th Street. With the heart to save the community from the pitfalls of disease and the shortcomings of modern medicine, his practice soared as he helped people achieve their God-given health potential. So much so, that he outgrew his office after just two years of practice. The 38th Street location was sold, and River of Life Chiropractic moved to 2501 Palermo Drive Suite C Suite C. It is there that Dr. Jeremiah, and the River of Life Chiropractic Team work diligently to provide the most advanced spinal correction procedures available today, as well as educate and motivate people into a lifestyle of health which handicaps disease.
---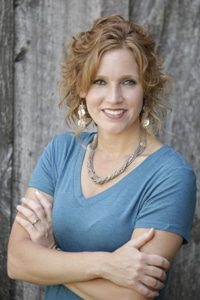 Tiffany - Office Manager
Tiffany is our office manager and makes sure that everything is running smoothly in the office. You can find her in any department at any time, answering questions and helping to create an experience in our office that is second to none.
---
Amanda - Front Desk
---
Tami - Patient Finance Department
---
Joshua - X-Ray Technician
Joshua is passionate about health. He wants each person at their very best. Josh performs examinations and x-rays along with Dr. Jeremiah. The information gathered on a new patients first visit allows for Dr. Jeremiah to creat the most effective careplan possible. Joshua is happy to answer any questions you have and he always has a smile to give!
---
Ben - Traction & Rehab Assistant
---
Sam - Light & Sound Therapy
---
Cathy - Community Outreach Coordinator
Cathy is our outreach coordinator. Her position is to get the word out about how we can help people to live healthier, more fulfilling lives. She coordinates Dr. Jeremiah's schedule to speak at community clubs, business's, and our monthly dinners. Give her a call if you would like to have Dr. Jeremiah come to your event to speak.
---
Kristen - Erie Functional Wellness Center
---
Jaime - Massage Therapist
OFFICE HOURS
---
Monday
9:00am - 11:30am
3:00pm - 6:00pm
---
Tuesday
3:00pm - 6:00pm
---
Wednesday
9:00am - 11:30am
3:00pm - 6:00pm
---
Thursday
9:00am - 11:30am
3:00pm - 6:00pm
---
Friday
CLOSED
---
Saturday
CLOSED